Church of Hed Debut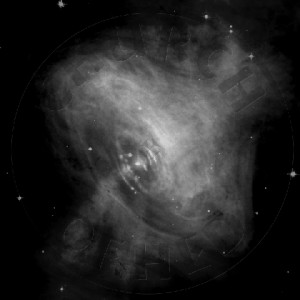 Buy it on CD or Digital from Bandcamp
Buy it on CD or Digital from CD Baby
Buy it on CD or Digital from Amazon
Released in 2002, the debut Church of Hed features psychedelic, kinetic electronica as well as two vocal songs. Special guests include Carl Howard, as well as members of Quarkspace and the avant-prog band the Red Masque. Of special note, the track Free Jim Brown won GRSGames (now Vision Videogames) contest for best electronica/dance song and appeared in Spacestation:SIM which saw release in late 2004.
1. the lone freak
2. axiom one
3. rock & roll song
4. church of hed
5. free jim brown
6. requiem one
7. cathedral ice revival
8. blue freaky
9. axiom two
10. requiem two
11. alpha century leisuretime
12. northern songs
music performed by the nefarious HED: synths, drumming, loops, vox
and the spatial college of cardinals
produced by lance starbridge/ published by eternity's jest music (bmi)
cover photo courtesy NASA
Album Reviews
Jerry Kranitz of Aural Innovations interviews Paul and reviews the CD.
The legendary comic book artist, Matt Howarth, reviews the CD for Sonic Curiosity.
From Steve Roberts of ZNR Records:
"Quarkspace's drummer/leader has made a solo album under the name of
Church of Hed. It is a dandy, every bit as good as anything the band
have done. Shades of the usual suspects – Pink Floyd, Gong, Hillage,
Hawkwind – and hints at dub & ambient styles, too. A very nice disc."
From the All Music Guide:
"Hiding under the moniker Church of Hed is Quarkspace drummer Paul Williams. Created to indulge the latter's electronic side, this project focuses on tighter songs and a synth-heavy sound. Lack of electric guitar aside, the music follows a path very similar to the group's own brand of trippy space rock. Williams, billed as "the nefarious HED," plays multi-layered synthesizers, loops, drums and even vocals on a couple of numbers. The Archbishop of Budweiser (who this reviewer suspects to be none other than Quarkspace's Stan Lyon) supplied bass lines for half of the tracks. Other group members may have popped their heads into the studio, but they hide under similarly puzzling pseudonyms. Despite the fact that the album is presented as an electronica affair, it covers more ground. The key factor to enjoy it resides in your appreciation of synth-based space music. Think Ozric Tentacles, but also Tangerine Dream, The Orb, even a touch of Stereolab. Stand-out tracks include the opener "The Lone Freak," the hypnotic "Cathedral Ice Revival" and the utterly strange "Alpha Century Leisuretime." The latter kicks off with a delicate electric piano motif, then turns to swirling synths backing a spoken intervention by Thom the World Poet – played backwards! The odd track is "Rock & Roll Song" where Williams shows how much he knows his Peter Hammill as he emulates his writing and arrangements. In short, this eponymous release makes a convincing debut." – Francois Couture
From Sea of Tranquility (www.seaoftranquility.org)
Care for some Hed? Church Of Hed's fusion of trance-electronica and
70s space-rock is now available in the form of a light, compact,
self-titled mini-LP format CD. Loops, filter sweeps, and analog
strangeness galore, the synthetic carousel encountered herein is
complemented by real drums, bass, and lead vocals by C.o.H. stalwart
and Quarkspace drummer Paul Williams. You won't hear any cheap-
sounding patches or presets on this – Williams either utilizes
faithfully warm emulations, or the real deal, or both. Members of
Quarkspace, The Red Masque, Nomuzik and other groups join Williams
on bass, synthesizers, and backing vocals, interesting credits,
indeed: the Archbishop of Budweiser, Monsignor Nomuzik, Sister Mary
Haruspex, etc. The last one should be a dead giveaway – that's
Lynnette Shelley of The Red Masque, her pseudonym taken from the
band's latest album.
"The Lone Freak" freaks out into trance overdrive with potent
efficiency, coming down with full force on bedsprings of gestating
swells and gyrating rhythms. "Axiom One" is quite the opposite, calm
without being somnolent, ripples of deep bass surging across the
mix. Perhaps this track needs its own genre – space dub? The album's
namesake track is a cautionary tone poem built on razor-sharp
conveyor belt sequences and a probing square-wave lead. Williams'
does the nigh-impossible and melds his live drumming with the
otherworldly chaos – magnifico! The ambient space of "Requiem One" is
the second cousin of Steve Roach's Structures From Silence with its
insular freedom. One of the best tracks, the mesmeric "Cathedral Ice
Revival" patterns itself after early 80s Tangerine Dream; Mellotron-
like choirs and a static tempo are components of the Teutonic
Blueprint, long-sustained notes and mechanical sequences extract
their own designs.
The web of warmth is dismantled by "Blue Freaky," a frenzied soup of
clustered buzzing, whirring and clanging. An aptly analog lead
graces "Requiem Two," a three-minute, thirty-second canvas on which
Williams paints the virtues of raw analog power – listen to those
filter sweeps. With a wonderfully minimalistic approach, and its
tasty, authentic-sounding reverbed Rhodes, "Alpha Century
Leisuretime" ushers the listener through eleventeen minutes of
delectable electro-space; it could last for another nine minutes or
twenty-nine, pure magic. Thom The World Poet (spelled backwards)
cues in with an eerie spoken vocal bit. "Northern Songs" features
vocals – very nice, but the sonic palette on Church Of Hed is so rich,
it should've just been another instrumental.
Added: February 26th 2003
Reviewer: Elias Granillo
Score: ****
From Zeitgeist:
Cue a wide array of drummer jokes, for this is a solo album by Paul Williams, drummer from Quarkspace. Fortunately, Mr Williams also knows his way around a bank of keyboards, and with Quarkspace having some down time, here's the result..
At first listen, things seem more robotic, less organic, and if there is a constant them, it appears to be one of alienation, with electronic beats to the fore throughout. If Quarkspace fans are looking for an easy way in, then they should start with Track 7, "Cathedral Ice Revival", an old stylee Quarkspace soundalike and program the rest of the CD around it.
With a few helping hands to round out the sound, the Archbishop of Budweiser (aka Stan Lyon) on bass and spacecow, Sister Mary Haruspex (aka Lynnette Shelley from the Red Masque) on backing vocals, Monsignor Nomuzik (aka Carl Howard from Nomuzic) on analog box, Teop Dlrow Eht Moht (aka Thom the World Poet) on spoken words, Father Viv Bleating (aka Jay Swanson from Quarkspace) on freaky synth, and Cardinal Weimerheiner (aka Chet Santia from Quarkspace) on backing vocals, this veers from electronic freakbeat through traditional spacerock before heading off into intense, fiery riffology.
Sometimes dazzling, sometimes mesmerizing, there is a lot for spacerockers to get their teeth into, be it blanga, trance or pure prog. An excellent offering